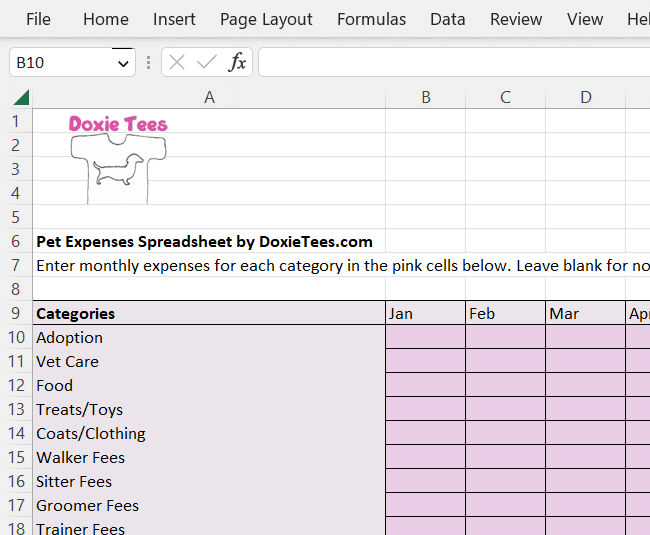 Although worth it, dogs can be expensive and you should be tracking what it actually costs to maintain your pet's good health. This dog cost spreadsheet from DoxieTees.com will reveal the true cost of dog ownership without any guessing on your part. Simply enter the actual expenses as they occur each month and get a true record of pet expenses by month, category and annual total. This is better than using a paper tracker since costs are easily editable and automatically totaled for you each month across 15 expense categories. Download your copy in .xlsx Excel format today.
Tracks Annual Grand Total
Tracks Annual Category Totals
Tracks Monthly Totals
Download your product immediately following payment.